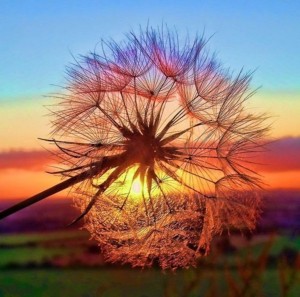 Peace light beams!! Here are the latest community projects that I have the honor to be a part of. Feel free to check out these projects and support in whatever ways you can. So much love to you!!!
1. 2012 SEXUALITY LEADERSHIP DEVELOPMENT FELLOWSHIP WITH THE AFRICA REGIONAL SEXUALITY RESOURCE CENTER 
The Africa Regional Sexuality Resource Center (ARSRC) is part of a Ford Foundation initiative, "Global Dialogue of Sexual Health and Well Being" that gives visibility, depth and legitimacy to the field of sexuality in Africa. To be able to carry the torch of this work with other leaders in Africa is profound and remarkable. It brings tears to my eyes. I haven't been back home in over 7 years. I not only will return to Nigeria, but also will have the opportunity to manifest work that I've been passionately organizing around for the last 12 years in the U.S. in my homeland! It is truly is a dream come true!!! The ARSRC fiercely promotes intentional and affirming public dialogue on human sexuality and contributes to positive changes in the emerging field of sexuality in Africa, by creating creative mechanisms for learning and organizing at the regional level. SUPPORT SOULAR BLISS AND I IN ORGANIZING FOR SEXUAL HEALTH AND REPRODUCTIVE JUSTICE IN NIGERIA!!!
2. ALLIED MEDIA CONFERENCE HEALING JUSTICE PRACTICE SPACE
I'm one of the coordinators for the Healing Justice Practice Space at the Allied Media Conference: The Healing Justice Practice Space at the AMC brings together health care practitioners and healers from all over the country to offer their health and wellness services in a shared, integrative health care space. It is also a gathering point for those of us who are building community projects and accessible spaces for health and wellness, those of us who are strategically bringing health and healing into the social justice movement – a place for us to share our resources and wisdom, to gain new tools and skills from one another, to sit in awe of the incredible work we are advancing in spite of the massive weight of the medical, prison, and military industrial complex.
HOW CAN YOU SUPPORT?
We are  fundraising to support healers' travel to the conference by offering Immune Power Powder packs to contributors of $35 or more. Support our incredible work!!
We are also accepting Space Keeper Applications. Space keepers will manage the sign up sheet and maintain a safe space, support the healers in their practice, ensure access to the space for attendees, and help to troubleshoot other issues as they arise. They will also need to be able to answer questions about different healing modalities and other offerings of the space. You will be working with in an integrative healing team model with healers, health practitioners, and coordinators. We need patient, organized folks for these roles and they are absolutely essential to keep the space wonderful. You do not have to be a healer or even know much about healing to be a volunteer -though that'd be great! We just need calm, friendly, dedicated folks who show up when they say they will and are willing to learn – we'll make sure you know what you need to know before you get started.

3. ALLIED MEDIA CONFERENCE SHAWTY GOT SKILLZ
I am also one of the coordinators for Shawty Got Skillz: Shawty Got Skillz are cis women, genderqueer and trans* people of color making media that directly mingles our personal lives with the political issues we care about. Buy a Zine to support the Shawties getting to the AMC in Detroit!
4. PALM WINE
I am one of the founding members of Palm Wine. Palm Wine is a group of LGBTQ Nigerians who believe that human rights and dignity are our birthrights. As a result we have created this space to collect and document our individual and shared stories in the hope that we can build authentic relationships with ourselves and each other, heal from our generational cycles and patterns of isolation and oppression and envision a future that embraces us all.
HOW YOU CAN SUPPORT?
If you identify as an LGBTQ African, Share your story with us. Submit stories around:
Coming out
How we define ourselves in the world
Ongoing relationships with our parents, blood and chosen
Relationships with partners
Our work and how it impacts our gender and sexuality expression
Spirituality and sexuality
Healing from Trauma
Abuse: physical, sexual, emotional
Healthful living, living through HIV/AIDS or other STI's