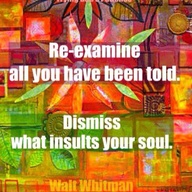 Peace community, we'd love to share your self and/or community care offering. If you would like your event included in our weekly post, submit your complete listing to soularbliss@gmail.com. Please include date, time, event title, venue address, website links, detailed description, contact person information, and accessibility info. Thank you for being so bad ass and offering up healing deliciousness to our community!!!!
WEEK OF JANUARY 21 
TUESDAY, JANUARY 22
FREE, Building and Sustaining a Gay-Straight Alliance, meeting for students/school staff, 5PM-6:30PM

Interested in starting a Gay-Straight Alliance or similar student organization at your school? Do you have a GSA that is in need of a jumpstart for 2013? *Join members of NYQueer as we explore GSA best practices, ideas for programming and ways to support both students and staff in cultivating a LGBTQ-inclusive school community.This meeting is open to students and staff and students are strongly encouraged to participate! Contact Wazinabibi@gmail.com

$10 Suggested Donation, Teleseminar: NOW is the Time: 5 Reasons to Follow Your Dreams in 2013
Have you been thinking about starting a business, writing a book, launching a ministry or shifting careers for some time, but haven't moved on it? Life and Business Coach Isha Cogborn, author of the new book, "5 Rules to Win in the Business of Being You" wants to give you five compelling reasons why NOW is the time to take action and what you can do today ― no matter how little time, money or support you have.

Read More