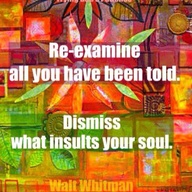 Peace community, we'd love to share your self and/or community care offering. If you would like your event included in our weekly post, submit your complete listing to soularbliss@gmail.com. Please include date, time, event title, venue address, website links, detailed description, contact person information, and accessibility info. Thank you for being so bad ass and offering up healing deliciousness to our community!!!!
WEEK OF JANUARY 21 
TUESDAY, JANUARY 22
FREE, Building and Sustaining a Gay-Straight Alliance, meeting for students/school staff, 5PM-6:30PM

Interested in starting a Gay-Straight Alliance or similar student organization at your school? Do you have a GSA that is in need of a jumpstart for 2013? *Join members of NYQueer as we explore GSA best practices, ideas for programming and ways to support both students and staff in cultivating a LGBTQ-inclusive school community.This meeting is open to students and staff and students are strongly encouraged to participate! Contact Wazinabibi@gmail.com

$10 Suggested Donation, Teleseminar: NOW is the Time: 5 Reasons to Follow Your Dreams in 2013
Have you been thinking about starting a business, writing a book, launching a ministry or shifting careers for some time, but haven't moved on it? Life and Business Coach Isha Cogborn, author of the new book, "5 Rules to Win in the Business of Being You" wants to give you five compelling reasons why NOW is the time to take action and what you can do today ― no matter how little time, money or support you have.

THURSDAY, JANUARY 24
$5 Suggested Donation: Occupy University Presents the People's Reconstruction Series: "Community Response", 7PM
The People's Reconstruction is a series of three educational encounters at Bluestockings, organized by Occupy University in order to address issues related to Hurricane Sandy. Each event features a presentation, followed by a horizontal discussion, in order to provide space for people to collectively reflect on the politics of climate disaster in NYC. In the final event of this series, we ask what communities can do to address both the immediate threats and consequences of climate change as well as the systemic injustices that disasters like Sandy uncover.
FRIDAY, JANUARY 25
SATURDAY, JANUARY 26
$10, Queer Sangha, 1PM-2:30PM
Queer Sangha serves the gay, lesbian, bisexual, straight and transgender community by offering Buddhist teachings and meditation practice in a safe and inclusive environment. We are dedicated to providing you with a diverse and practical experience of the dharma by sharing it in a way that is accessible and relates to our modern day circumstances and unique social position as members of a sexual minority group.Together we explore issues of queer identity, gender, LGBT civil rights, and how all of this relates to the dharma. Meetings involve meditation practice, dharma talks, experiential exercises, and social events. Both beginners and the Buddhist-curious are very welcome, as are experienced practitioners.
ONGOING