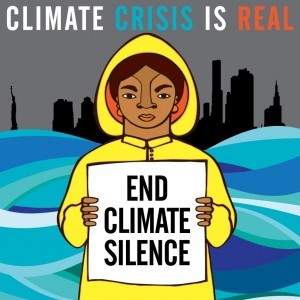 I stand in deep reverence for Earth's wisdom unfolding at this time. May we continue to learn from your ancient truth-telling. May our hearts open to your guidance. As we face these moments of loss and destruction, may we be held in strength and healing. May transformation bloom in the midst of turmoil. May nourishment, sustainable safe shelter, plentiful food, optimal healing and fierce community support embrace all who are in need during this time. May we build stronger and deeper relationships with the Earth and cultivate sustainable ways of existing on this planet. Ase!!!

The deepest, sustainable and most transformative recipe, remedy or ritual for Hurricane Sandy will not stem from viewing Hurricane Sandy as an isolated unnatural disaster or blaming the Earth for responding to our environmental injustices. Birthing an effective recipe, remedy or ritual must encompass a deeper awareness and articulation of the root causes of unnatural disasters that occur all over the world at frighteningly higher rates. The terrifying truth is that we will continue to experience frequent and more destructive unnatural disasters in our lifetime if we do not individually and systemically shift our relationship to the Earth. It is essential we accept responsibility for the many capitalistic and colonialist social practices we engage in that threaten Earth's livelihood and in turn breed unnatural catastrophes. We must carve new paradigms of planetary wellness that welcome intentional dialogue and sustainable practices around climate change and shift our relationship with the Earth to embrace mutual consent, deep respect, sustained healing and reciprocal nourishment and transformation. May we make room for these shifts to manifest!!!
RECIPES & RITUALS
Calm From the Storm Tea Blend: 1 tsp of Lavender + 3 tsp of Lemon balm + 1 tablespoon of Damiana +2 tsp of St. John's Wort. Boil 1 cup of water to 1 tablespoon of herb. Pour water over the herbs and let steep for 20 minutes. As you wait to steep, meditate on calm to infuse your being. Add honey to sweeten.
Gather with community to openly and lovingly share and reflect on what has happened on an individual and community level. Give space for folks to share their gratitude, grief and needs. Honor whatever might be coming up for each person at different stages of the process. Ensure that everyone is fully heard. Open the space to practice any rituals that might be helpful in the healing process. Provide as many short and long term nurturing healing spaces and circles to support folks in processing triggers and trauma.
Create space for individual or community grief ritual. Here is a ritual shared from Good Therapy. "When selecting activities for a more structured grief ritual, choose specific things to mark the opening and the closing of your ritual.

Light a candle in a special holder used only for your ritual purposes
Light some incense
Read or say aloud an inspirational verse, poem, or prayer
Sing a song
Chant
Play music
Ring a chime or a bell

Clearly marking the beginning and the end of the ritual will help to move you into a different frame of mind at the opening, and will signal that it is time to shift consciousness.Before starting the ceremony, take a few deep breaths to center yourself. Remember that it is okay if you cry. This is your space and time to express you grief in whatever ways you need to do so. If all you can do is cry during your planned ritual time, most likely, that is what you needed to do.

Whatever happens in between the opening and closing of the ritual is completely up to you. You can have an activity planned, such as working on a memory book, writing in your journal, writing a letter to your loved one, cooking his or her favorite meal (and then eating the meal as part of your ritual), planting a tree or flowers in honor of your loved one—the possibilities for what you might include in your own personal rituals are unlimited. You may be the sort of person who feels more comfortable planning nothing at all and you may choose do whatever you are moved to do once you are in the ritual space. After opening your ritual, you might wish to simply sit quietly for as long as you need to, listen to music, spend time crying, look through photos of your loved one, meditate, pray, read some healing literature or a sacred text. It is okay to remain open and do whatever comes to you in the moment."
REMEDIES (Thank you to Naima Penniman for collaborating with me on this remedies list)
GETTING INFORMED
Links to recent coverage on wake up call for climate change and extreme weather patterns
Engage in simple every day practices that can decrease the occurrences of climate change: Use a compact fluorescent bulb rather than a regular light bulb, walk, bike, taking the train , carpool, recycle and purchase recycled products, use less hot water, switch of electronic devices when not in use, keeping your thermostat at 68 degrees in the winter and 78 degrees in the summer, use a recyclable water bottle instead of plastic, wash clothes on the cold water cycle and air dry
EMERGENCY PREPAREDNESS/SURVIVAL RESOURCES…PRE, DURING and POST!!!
NYC RESOURCES TO SUPPORT FOLKS WHO HAVE BEEN AFFECTED BY HURRICANE SANDY 
SELF AND COMMUNITY CARE EVENTS IN NYC
VOLUNTEERING YOUR TIME
HURRICANE SANDY'S INTERNATIONAL EFFECTS AND RESOURCES
In addition to the US, Hurricane Sandy also impacted Haiti, Cuba, the Bahamas, the Dominican Republic, Jamaica, and Puerto Rico. As we reflect on how to support folks affected by Sandy, lets extend our love and support to communities outside of the US.
Haiti is reeling from impact of Hurricane Sandy, as this latest disaster piled upon disaster killed 54 people, left more than 200,000 homeless, and devastated crops last week before going on to hit the U.S. With hundreds of thousands of people still living in tents and temporary camps after the earthquake in 2010, Haiti was hardest hit by the storm that compounded the housing crisis, and worsened the threats posed by cholera and food shortages nationwide. 
Haiti and the United Nations are currently planning an appeal for emergency aid following a 96% drop in financial support for UN humanitarian programmes over the past two years, despite the continued vulnerability of the western hemisphere's economically poorest country.
HAITIAN ORGANIZATIONS
1) Association for the Promotion of Integral Family Healthcare (APROSIFA): In the popular neighborhood of Carrefour Feuilles, APROSIFA has contracted with 50 timachann, small food vendors, from earthquake-damaged communities where APROSIFA clients live. APROSIFA contracts with each woman to purchase food and cook one large meal a day for ten or fifteen specified families in the same set each day and usually with upwards of seven members per family.
2) Coordination to Rebuild the Nation (KORE N) has developed alternatives to the humanitarian relief effort, especially in the provision of medical care based on a model of 24/7 accompaniment of the community's health needs. KORE N created four centers based on the idea of permanent accompaniment.
3) Solidarity Among Youth / Veye Yo (SAJ / Veye Yo) humanitarian aid operation happening in a damaged kindergarten building in the low-income neighborhood of Belaire. Each day, the group SAJ / Veye Yo feeds 400 people and shelters 200 people, offer medical treatment and occasional sessions on topics such as anti-stress techniques and women's health.
4) The Bagay Dwol Haiti Relief Fund
5) The Haiti Response Coalition.  In Kreyol called T.A.Y.N.A. – Tèt Ansanm pou Yon Nouvèl Ayiti
From Hunter, Oliko's "lil bro" who was working in Haiti on sanitary water & sewage systems… "I started working here in Haiti Feb of last year out in Pettit Riviere de Nippes with the rural peasant farmers and communities.  Our organization works alongside communities to facilitate and nourish the communities ability to determine and decide for themselves what is development, and in what direction they will develop.  We work alongside and within the communities in solidarity and unity, not as an aid organization dispensing down onto the needy… Since the earthquake we have moved into Port au Prince to work with the communities here doing medicine, child friendly spaces, rural bio-intensive farming, bamboo, alternative living structures, inner city agriculture, First Nation rights, orphanages, youth groups, human rights advocacy. All this is done through existing Haitian ONGs, youth groups, and community committees, we find them, and support the work they are already trying to accomplish."
The Permaculture Guild is organizing his crew (the Permaculture Haitian Relief Fund), all $ goes direct to their efforts. they will also be working w govt to implement longer term perma-agricultural systems for food security." http://www.permacultureguild.org
INTERNATIONAL ORGANIZATIONS
If you have additional recipes, remedies, rituals or resources, please share them with us!!!