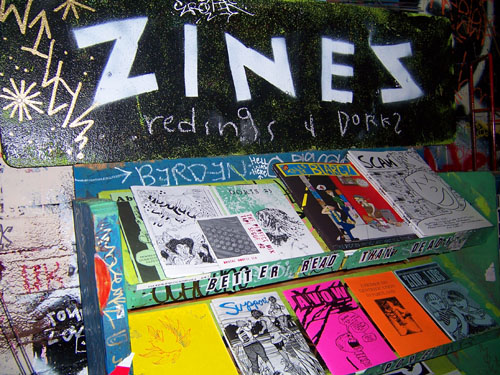 "It took me another couple of years to really begin to master [self-care], to do something as simple as take Sundays (or a weekend) off and here's the kicker— not feel guilty about it. Where does that guilt come from? I suspect it's old, old colonial shit. Really, I hate to be crass, but it's true. If we think about the fact that colonization enslaved our peoples of color for centuries, and required that we work non-stop or be killed. It messed with our sense of balance. So that work ethic we're proud of and that Corporate America loves us for. well, the irony is that if it goes unchecked and unbalanced it does what our ancestors were trying to avoid back in their enslaved days — it kills us.
My ancestors did not die and survive for me to make myself sick or kill myself in this system of corporate greed. This is how I stopped feeling guilty. I walk my path as whole and healthy as possible because I answer to those who sacrificed for me to exist. I want to model health for those younger folks and children I love. People who love you will ask you to stop and slow down, because they want to see you healthy. All of us have worked with unhealthy people, and in the end, it does more damage than good."
Q&A with Queer Xicana-Indígena Artist Adelina Anthony

Here's to supporting our wholeness and health!! Here are a few of my favorite zines that share creative, healing, transformative, anti-oppressive models of connecting with self and community care!! Each of these zines are downloadable and free!!!! Feel free to share generously with yourself and your communities and get inspired to create your own. In sharing, be sure to honor the free access of these zines. Also feel free to share with us some of your favorite zines and we will add it to this growing list.
For A Safer World
A guide to local groups, online resources, zines, books and films on trauma, survivor support, communication, mental health, community accountability, anti-sexisms, addiction and conflict mediation.
Smart Tart
A Sex Positive Zine on Sexual Health for Women, Queer and Trans People. Folks of all genders and orientations are welcome to collaborate. The main goals of the zine are to promote sexual health and highlight processes to eliminate barriers to access care, to provide comprehensive sexuality education to a broad base of folks, to provide education and outreach support for folks working in sexual health related fields, to advocate for access to comprehensive sexual health services for all throughout their lifespans, and to promote and publish research and evaluation in sexual health.
Mindful Occupation: Rising Up Without Burning Out
This booklet focuses on radical mental health, the #occupy movement, and mental and emotional support for people in action/protest/occupation situations.
Supporting a Survivor of Sexual Assault
An incredible zine for folks who are supporting survivors! created by UBUNTU. UBUNTU is a Durham-based movement, led by women of color and survivors of sexual assault, dedicated to creating a world without sexual violence. We are transforming the pain and rage of lived and relived victimization in our community into healing, connection, and leadership by embodying and demanding democratic community accountability, and creative social change. A sustaining, transformative love is the center of our work and the model of our movement.
An Activists Guide To First Aid by Black Cross First AID Health Collective 
"We believe that health care is political. The kind of care we do or don't receive, where and how we receive, that care, who provides that care, who has access to training to provide care, and what kinds of trainings are smiled or frowned upon, all involve inherently political issues. We believe the system needs to be changed…the health care system right along with others. We've put this zine together mostly to go along with a first aid training. While doing the trainings we realized there was way more to say about first aid than we would have time to say it in. So we thought a little reading would maybe be helpful to y'all"
Path to Intimacy 1: Finding & Sharing Yourself in the Context of Your Relationships & Path to Intimacy 2: Conflict Resolution in the Context of Your Relations
This zine explores how to connect with ourselves and our partners intentionally and authentically and how to deal with conflicts within relationships.

Moral Revolution by Kriti Sharma
A powerful zine about creating an ethics of love, a livable world, a yes in creation response with each other (based on Sarah Lucia Hoagland's Lesbian Ethics).

Conflict Resolution Circles
This is a handout from the Rock Dove Collective that provides an outline for an alternative model of dealing with conflict — no police, no state, no hierarchy, no jail.  It's community-based and centers around bringing people who are affected by a conflict into a facilitated circle to talk about the issues and feelings that arise from the conflict.
Healing in the Woods Around Us
Healing in the Woods Around Us: Medicinal Plants for Mental Health Support. This zine focuses on medicinal plants that grow in the piedmont region of central North Carolina, United States, but most of them can be found or grown all over the place.
Ragnar's Urban Survival: A Hard Times Guide to Staying Alive in the City
In this, his ultimate handbook on surviving in the city, Ragnar Benson, America's leading survival author, debunks the myth that the only way to survive a crisis is to stock a retreatin the mountains and shows how properly prepared urban dwellers can make it through any emergency. He tells you how to find, purify, and store water in the city; trap wild game; butcher what you've caught or raised; use the abundant and free food resources common to almost every city; preserve food for lean times; position your retreat for maximum safety; avoid troops; and barter with other survivors. You'll learn which weapons are absolute necessities and which aren't worth having, and confront the all-important topic of survival nursing care for the ill and injured.
B.E.T.C.H Rag No. 2
This zine is about navigating space. It explores our lives, the way we participate in them, the way people view us, the we view ourselves and the world around. It shares how we can break through various forms of oppression and offers how we can create solidarity and real alternatives to the cultures of domination around us.

Empower your Sexy Self: A Workbook
A powerful workbook that explores how we empower and connect with our sense of sexuality, sexual health, sensuality and sacred selves.

An Herbal Medicine-Making Primer by Simon the Simpler 
This zine explores the various methods of preparing herbal medicines, infusions, decoctions, menstra, tinctures, salves, creams, sitz baths, salt scrubs and more. It also contains the essay. "This is Anarcho-Herbalism" by Laurel Luddite.

Dealing With Our Shit: Six Years of Men's Group and Accountability Work
This zine is by Dealing With Our Shit, a men's group for men and male-identified people from the Twin Cities who later took on the task of mentoring other males through accountability processes for sexual assault. It's over 100 pages of interviews, reflections, and analysis about their history, their experiences, and their effectiveness. A great resource for anyone interested in working on community response to sexual assault outside the prison/court system. Lots of art, too!

We are All Survivors, We are all Perpetrators//What to Do When Someone Tells You That You Violated Their Boundaries, Made them Feel Uncomfortable, Or Committed Assault
"To broach these questions is not to deny that there is such a thing as sexual assault, nor to defend it as acceptable behavior. On the contrary, it is to demand that we acknowledge that we live in a rape culture: a culture in which sexual assault is pervasive, as are the forces and dynamics that promote it. Sexual assault is a part of all of us who have grown up in this society; we cannot ignore it, or pretend that because we ourselves have been assaulted or because we work to live anarchy in all aspects of our lives that we are not capable of sexual assault. The only way to rid our lives of sexual assault is to open the issue up. This means we must make it safe enough to come out as an assaulter, so that each of us is able to address, openly, honestly, and without fear, everything from the most minor acts of inconsideration to the most serious boundary violations. We are all survivors; we are all perpetrators."

Vitamins, Minerals and Mental Health 
This is an extensive, well-researched zine that talks about how vitamins and minerals can affect mental health. For each of the vitamins and minerals described, it lists signs of deficiency, signs of toxicity, and food sources. It also describes the function of the vitamins in minerals in the healthy functioning of human bodies.

Self Sufficency Pamphlet: A Common Guide for Living
An info packed guide on how to live outside of the system.

The Transgender Herb Garden: An MtF guide to disconnection one's self from big pharma
This is a guerilla herb gardening guide for MtFs so we won't need to rely on corporate pharmaceuticals.

Prescription for Change: Community Response to Substance Abuse
This is an excellent zine talking about addiction, from all sorts of perspectives. It goes into the author's own experiences with addiction and kicking a heroin habit and most importantly talks about how communities can respond to someone struggling with addiction in a way that is helpful and non-judgmental. (Along the way, it offers radical/anarchist critiques of AA and 12-step programs, the moralism often attached to other people's substance use, and lots of other things.) Chock fulla insights and one fine zine.

Taking The First Step: Suggestions To People Called Out For Abusive Behavior by Wispy Cockles
"As radical communities, we need to have extensive dialogue about how to deal
with abusive behavior, and this is a single current within that dialogue. We
should ask ourselves many questions. What responsibilities does the accused
have to upholding a "process of accountability" regardless of their feelings of
guilt or innocence? As survivors and communities how do we hold abusers responsible? How do we create strong communities that are ready to deal with dif-
fi cult and controversial situations without factionalizing or falling apart? Is it a
priority to determine "guilt" or "innocence" or is it a priority to create processes
that demand accountability and deconstruct privilege?"
Redefining Our Relationships by Wendy-O Matik 
This zine shares how to put together your own vision of an ideal relationship, resculp belief systems, redefine the potential of a friendship, imagine a thousand ways to make love to yourself and anyone you care about. And while you're at it, re-invent your gender, sexual preferences and orientation.