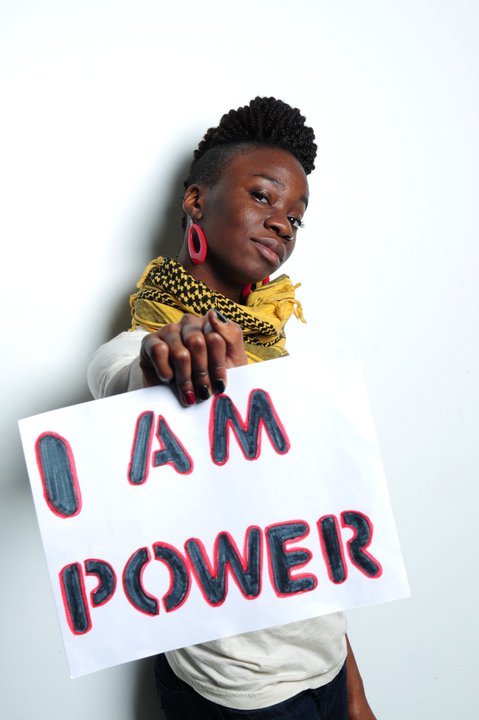 SouLar Bliss fam, I've been awarded the 2012 Sexuality Leadership Development Fellowship with the Africa Regional Sexuality Resource Center in Lagos, Nigeria!!!!

It's an incredible honor! The Africa Regional Sexuality Resource Center (ARSRC) is part of a Ford Foundation initiative, "Global Dialogue of Sexual Health and Well Being" that gives visibility, depth and legitimacy to the field of sexuality in Africa. To be able to carry the torch of this work with other leaders in Africa is profound and remarkable. It brings tears to my eyes. I haven't been back home in over 7 years. 
I not only will return to Nigeria, but also will have the opportunity to manifest work that I've been passionately organizing around for the last 12 years in the U.S. in my homeland! It is truly is a dream come true!!!
The ARSRC fiercely promotes intentional and affirming public dialogue on human sexuality and contributes to positive changes in the emerging field of sexuality in Africa, by creating creative mechanisms for learning and organizing at the regional level. More info here: 
http://www.arsrc.org/getinvolved/index.html
.
WHAT WILL SOULAR BLISS AND I BE DOING IN NIGERIA? 
Through this fellowship, I will travel to Lagos, Nigeria from July 15-28th to organize, skill-share and collaborate with brilliant African organizers. We intend to explore cutting-edge conceptual, theoretical and programmatic issues in sexuality, sexual health and sexual rights in Africa and build leadership to advance sexual well being, healing and transformation in Africa.
I will debut a segment of (Un)conditional Love: Bringing Back Home, a physical, emotional and spiritual exploration of queer and normalized love within relationships between Nigerian women and their daughters, colonized Christian values and Nigerian people and within the deepest and rawest parts of ourselves that beg to be healed, heard and held.
We will kick of our international, "Share Your Bliss" Tour, where we will be traveling to people's living rooms and kitchens, asking them to share with community what their self and community healing recipes, remedies, rituals and resources are.
I'll be sharing the new community love project, Palm Wine, a collective community space that  serves as a space to collect and share authentic, honest information about Nigerian LGBTQ lived experiences around sexuality and gender in Nigeria and beyond.
For the first year ever, The Regional Sexuality Resource Center is not providing scholarships for the fellowship. This means that each fellow has to raise $2500, excluding airfare to participate. In the next two weeks, I need to raise $2500 to cover fellowship costs and an additional $2000 in the next month to cover airfare.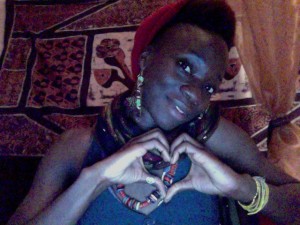 HOW CAN YOU SUPPORT ME IN GETTING HOME AND SPREADING LOVE IN MY HOMETOWN, LAGOS?
Words of encouragement and prayers are so welcome as I go on this journey!!! I'm scared as hell, excited beyond belief, anxious, overwhelmed, feeling blessed. Lets sync up our energies and manifest the most incredible trip possible!!!
Donate frequent flier miles: Do you have a few or more you are trying to get rid of? share them with me please
Share your wealth!! Seriously,I will be endlessly grateful for whatever amount you can contribute, and am really relying on the support of people in my community to help me make it to this Fellowship!

Refer me to an organization that could sponsor me 
WHAT YOU GET FOR SHARING YOUR LOVE AND ABUNDANCE WITH ME!!! (your pick)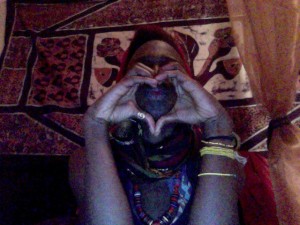 Infinite positive Karma
A customized herbal remedy from SouLar Bliss's new herb care line for transforming stress, anxiety and burnout!
A you-niquely you natal chart reading
A shout out to you and your work on SouLar Bliss
INFINITE LOVE AND GRATITUDE
Thank you so much for loving me! Thank you for being so generous! Thank you for believing in me and this work!
With infinite love and appreciation!!
Adaku
PS: if you have any questions about ANYTHING, feel free to email me at soularbliss@gmail.com