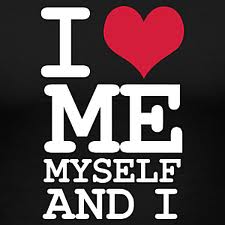 Spending time alone gets a bad rep! Practicing solitude sometimes gets equated with being selfish, not having enough friends, being insecure and being depressed. Also our busy world doesn't always encourage us to BE with ourselves. With hectic schedules, numerous projects, competing relationships with family, children, friends and colleagues, solitude feels incredibly unfathomable at times. Of course spending time with others is a vital part of living full and fruitful lives. Being with others supports our creativity, our emotional maturity, our healing, our sense of belonging and helps us deal with stress and cultivates meaningful partnerships. However, the absence of alone time can sometimes be at our own expense.
Being alone, if done in a healthy way, can be incredibly liberating and fulfilling. A growing body of research suggests that carving out space for YOU supports a healthy life. It also dramatically improves our relationship with ourselves and helps us get the most out of spending time with others and being more present to the tasks we accomplish throughout the day.
In practicing solitude, something that is important for me is to figure out what being alone means and how it specifically affects me physically, spiritually and emotionally. I find that sometimes I battle with my childhood abandonment issues when I try to carve out space for myself. Sometimes I struggle with feeling like Im slacking and/or being selfish if I'm alone. Thoughts of all the things that I need to do start creeping in and pulling the guilt card and before you know it I'm running to my to-do list, my friend's house, my iPhone, my partner's room,  rehearsal, class, meeting etc. What ends up happening though is I start becoming tired physically, emotionally and spiritually and feel a loss of presentness in activities that I usually enjoy doing. Its almost like Im existing without the ability to fully sense, feel, touch, taste, and authentically experience my life. I've found that spending quality time alone brings back the savoryness of life and reinvigorates my groundedness in my own life in ways that cannot be done when Im constantly in the presence of others.
So how do we practice spending time with ourselves?!?!? There are incredibly numerous ways!! One of my favorite DIY being alone recipes is showcased by fiilmaker, Andrea Dorfman, and poet/singer/songwriter, Tanya Davis in their video "How To Be Alone". Below is also a me, myself and I date that you can use with yourself. If you havent already done so, carve out some time this week to BE with you. You are just as valuable, important, necessary, as any of the other people and things that are in your life.
Me, Myself and I Date recipe 
Ingredients 
1. an outfit that makes you feel fucking amazing, im talking head to toe!!! Think about what you want in your hair, your clothes, your favorite earrings, your most comfortable shoes, accessories that make you feel powerful, connected, grounded. Think about colors to wear that make you feel confident and inspire creativity, think about smells to adorn that invigorate your senses and reigninte your passion.
2. Pick two places to visit that inspires your creativity and renews your love for yourself.
3. Pick one thing you will forgive yourself for today.
4. Create a gratitude list of 5 people who love you deeply.
5. Create a gratitude list of 5 things that you appreciate about yourself
6. optional: pick one hobby or activity that you've been wanting to do for maaaad long but have let fear cheat you out of doing it
7. 3 healthy meals to prepare or a healthy restaurant(s) that can make you some really yummy, healthy, affordable food.
The day/night before your date:
1. Prepare all your items, make all your appointments, gather all your materials and meals, so that when you arise, all is ready for yours truly
2. Go to bed early, get at least 6-8 hours of sleep so that you can be present and  have enough energy to enjoy you and the day ahead.
3. Tell a few positive and encouraging friends what you are doing so they can check in with you after your date and celebrate your hot date afterwards.
4. If possible, get rid of your phone and shut off your computer. These are potential distractions to focusing on yourself.
The day of 
1. Arise with a few deep breaths, centering your body, mind and spirit to the moment and to the day. If it feels ok for your body, do a few cycles of sun salutations to awaken your body.
2. Continue with an expression of gratitude. This could be writing, dancing, singing, breathing, speaking all the things you are grateful for about your life. If you are having a hard time with this, I find it's often helpful to start with the senses, the body, the mind, the spirit and then spiral out from there. Give thanks for being alive another day, for breath, for the ability to feel, touch, taste, to have limbs that move and speech to express yourself, for a home to be living in, for a bed, for rent being paid etc
3. Shower and get dressed up in your aaamaaazing outfit. in the shower I like imagining that i'm cleansing away any thing that does not serve me and breathing in renewed, rejuvenating energy into my life. Think about one thing you want to forgive yourself and imagine it washing away down the drain. Choose to let go of the pain, guilt, the low self esteem that comes with being hard on yourself.
4. Prepare and eat your first healthy meal of the day. Remember to couple your meal with lots of water, at least 8 glasses.
5. Journey to place number 1, any place that inspires your creativity and renews your love for yourself and the earth. Carve out at least 2 hours to spend at this spot. Here, create or meditate on the gratitude list for yourself. Allow yourself to read each item on the list and give yourself permission to feel the truth of who you are. For some people,  this might feel hella corny and hard to sit with at first. Let your self sit through the discomfort, acknowledge what is coming up. If you are having a really hard time, think about what might be getting in the way and why. Remember not to get hard on yourself. Just acknowledge what is coming up and choose to love yourself through it. Remember your thoughts do not define you. While you are in this space number 1, try to explore and experience as much of it as you can, in an as many ways as you can. Write and reflect on what you discover!!!
6. Eat! and drink lots of water
7. Journey to place number 2. Here, reflect on the gratitude list of the 5 people who you love deeply. Think about what you appreciate about each person and how they bless your life. Reflect on the ways you can deepen your relationship with each of them and how you can strengthen and amplify the support you give to each other. Write these reflections down and commit to having intentional conversations with each person to share and manifest that which you desire within your relationships.
8. Eat! and drink lots of water
9. Head home, listen to songs/soundtrack that makes you feel good about yourself. Have your own personal dance party or just sit and relax and give thanks to YOU for the date. If it is in flow, make yourself a healing bath.
10. Head to bed. Try to go to bed early enough to get 6-8 hours of rest.
Thank you for honoring YOU!!! Share how your experience on your date was with us and share other date ideas you have!!
Read More